SLO County staff identifies eight rural areas for new housing
August 21, 2018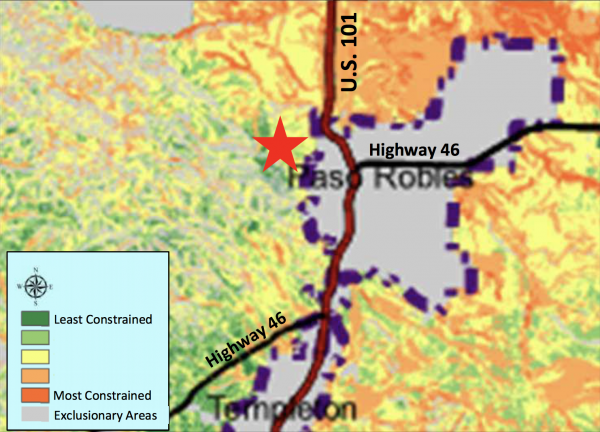 The San Luis Obispo County Board of Supervisors will discuss Tuesday the possibility of new housing being built in eight unincorporated areas of the county ranging from west Paso Robles to southeast Nipomo. [Cal Coast Times]
Last year, the board of supervisors directed county staff to identify large tracts of land that could be rezoned for housing developments. The board instructed staffers to consider factors including: proximity to job centers and services; availability of water, wastewater and road infrastructure and police and fire services; resource availability, particularly water supply; and consumer preferences.
County staffers crafted a list of eight potential locations for new development, which will be presented to the board of supervisors on Tuesday. Some of the areas are considered potential locations for annexation into cities, such as San Luis Obispo and Paso Robles.
The eight locations under consideration for new housing development are:
West Paso Robles
West Templeton
South Atascadero
Pozo Road area
Los Osos Valley Road area (near the city of SLO)
Edna Valley area
South Arroyo Grande and north Nipomo
Southeast Nipomo
Additionally, county officials are considering possible new housing developments in San Miguel and Shandon. Both San Miguel and Shandon recently updated their community plans, allowing for new development within planned expansion areas.