Burning truck ignites fire on Highway 41
September 28, 2018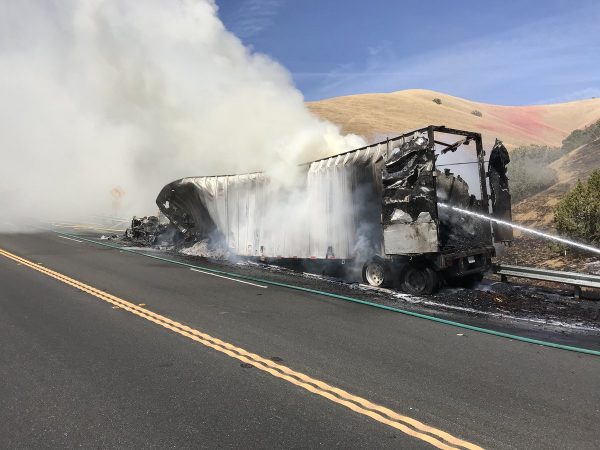 A truck fire on Highway 41 caused a 10-acre blaze Thursday in the area of the San Luis Obispo County-Kern County line. [Cal Coast Times]
The blaze started at about 12:30 p.m. when a semi-truck caught on fire near the Cottonwood Pass. Flames spread into nearby vegetation and burned 10 acres before firefighters managed to extinguish the blaze.
Firefighters battled the blaze from both the air and ground. There were no reports of any injuries.
As a result of the fire, authorities closed Highway 41 in both directions east of Cholame near highways 46 and 33. The stretch of highway reopened Thursday night.
It is unclear what caused the truck to ignite.