San Luis Obispo pot shop permits to cost nearly $100,000 a year
November 29, 2018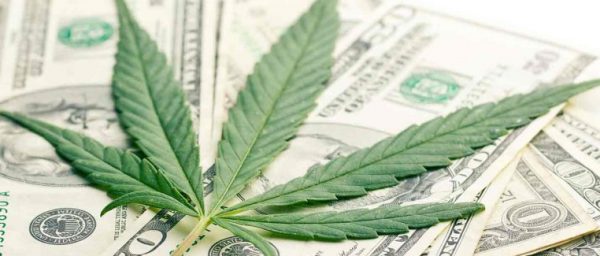 The city of San Luis Obispo plans to charge brick and mortar marijuana stores nearly $100,000 a year for operating permits, and it wants locals players in the pot industry, rather than out-of-town businessmen, to run the city's pot shops. [Cal Coast Times]
Earlier this year, the San Luis Obispo City Council adopted an ordinance allowing for three brick and mortar marijuana stores, as well as other types of pot businesses, to open in SLO. The permitting of pot businesses was contingent upon the passage of a marijuana sales tax, which city voters supported earlier this month.
On Tuesday, the council unanimously passed resolutions establishing permitting fees for pot businesses and establishing criteria upon which applicants will be ranked. The decision is drawing criticism that the city is rigging the selection process in favor of certain local pot businessmen.
Community Development Director Michael Codron said the application fee for pot businesses will be $22,519. Annual permit fees for operating marijuana business will range from $65,900 to $90,575, with retail stores being at the high-end of the range, Codron said.
Critics said the fees are very high and will deter some businesses from applying, thus limiting the number of quality applicants. Councilman Aaron Gomez said the fees are extremely high, yet he still voted in favor of them.
City staffers say they set the fees at rates allowing them to recover 100 percent of the cost of regulating pot businesses. Staff estimates the first year of operations, administration and regulatory oversight will cost the city $1.36 million.
Mayor Heidi Harmon questioned whether it would be better to raise the annual fee to $100,000 or $120,000 in order to give city staff more resources to crack down on the black market.
When discussing criteria for selecting applicants, the debate focused on whether or not to give equal standing to local and out-of-town entrepreneurs and on how much, as well as what type, of experience in the cannabis industry is necessary. While there was some disagreement on the matter of industry experience, council members agreed they want local applicants, even though multiple out-of-town pot businessmen attended the meeting and spoke during public comment to state their cases.
"We are really interested in local people who live here now," Councilwoman Carlyn Christianson said.
Christianson and other members of the council said they do not want pot businessmen generating revenue in San Luis Obispo and then sending it elsewhere.
Critics have alleged local politicians have been setting marijuana policy so as to guarantee local marijuana mogul Helios Dayspring will be ensured his operations get selected for highly sought-after permits. Ahead of this month's election, Dayspring and his marijuana brand Natural Healing Center held a fundraiser for a variety of SLO County candidates for office, including Harmon and Christianson.
Dayspring has been accused of multiple pay-for-play tactics in attempting to secure pot business permits.
Local politicians have touted how Dayspring and his pot brand have hosted charity events in the community. In addition to awarding points for living locally, the San Luis Obispo applicant selection process awards points for having a history of supporting local community programs.
The city will begin accepting applications for pot businesses in January.