PG&E planning more power outages in northern and central California
October 24, 2019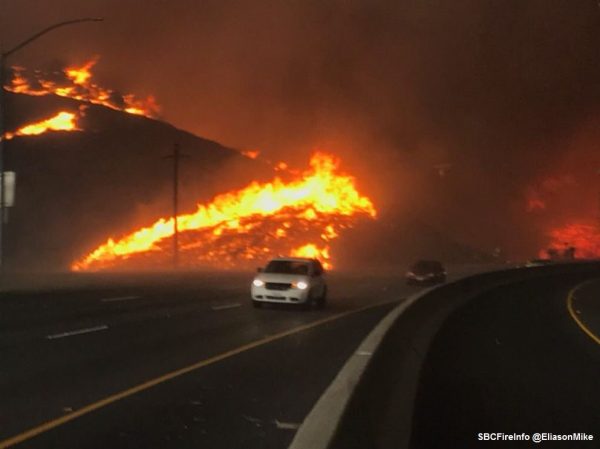 By JOSH FRIEDMAN
In another preemptive move to reduce wildfire risk, PG&E shut off power across parts of Northern California on Wednesday, and the utility is considering creating more outages in the coming days, which could possibly affect San Luis Obispo County. [Cal Coast Times]
The utility announced Wednesday morning it was starting to cut power to 179,000 customers across 17 counties. Outages began taking effect Wednesday afternoon and were impacting the Sierra foothills, the North Bay Area, San Mateo County and Kern County.
PG&E was scheduled to shut off power to a total of just 33 customers in Kern County at 1 a.m. Thursday. The outage or outages in Kern County could last until Friday, while all other outages were expected to end Thursday.
But, PG&E is considering shutting off power across much of the state over the weekend and on Monday. While it may not be likely, there is a possibility of a power shutoff occurring in San Luis Obispo County on Sunday and/or Monday.
SLO County officials say thus far they have received no indication that a power shutoff will be implemented locally. However, a PG&E map shows there is "elevated" potential of a power shutoff in SLO County on Sunday and Monday.
PG&E is monitoring weather conditions to determine whether it will shut off power in the zones in which SLO County is located, according to the County Office of Emergency Services. Even if PG&E were to implement outages in those zones, it would not necessarily impact SLO County.