Man accused of raping unconscious San Luis Obispo teen
April 2, 2021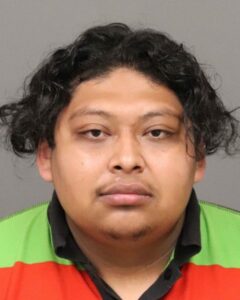 By JOSH FRIEDMAN
A 22-year-old San Luis Obispo man allegedly raped an unconscious 16-year-old girl last month after plying her with alcohol.
Shortly after 8 p.m. on March 20, the victim's family took her to a local hospital. San Luis Obispo police officers arrived at the hospital and an investigation ensued.
Investigators determined the suspect, Steven Huerta, sexually assaulted the teen after providing her with alcoholic beverages, according to the San Luis Obispo Police Department.
At 7 p.m. the following day, after obtaining a warrant, officers searched Huerta's home. Police interviewed Huerta and arrested him.
Officers booked Huerta in the San Luis Obispo County Jail on charges of rape of an intoxicated victim, penetration with a foreign object, oral copulation on an unconscious victim, statutory rape and contributing to the delinquency of a minor.
Huerta's bail was set at $100,000. Detectives then obtained a bail enhancement of $500,000, because of the seriousness of the alleged crimes.
The SLO County Sheriff's Office website does not currently list Huerta as being in custody.
Investigators believe there may be other victims in the case. They are asking anyone who has been victimized by Huerta is encouraged to call the police at (805) 594-8038.