Arroyo Grande considering expanded homeless parking program
March 1, 2023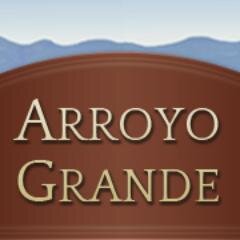 By JOSH FRIEDMAN
At a time San Luis Obispo County is planning on shutting down its homeless parking site, the city of Arroyo Grande is considering creating a formal overnight parking program.
Previously, the city approved a temporary homeless parking program at St. John's Lutheran Church on Valley Road. The program allowed for individuals sleeping in their vehicles to occupy a total of four parking spaces in the church's lot. Officials required individuals to be in case management with the 5Cities Homeless Coalition in order to access the parking spaces.
On Tuesday evening, Arroyo Grande staff planned to present a draft homeless parking ordinance during a city council meeting. However, the council continued the hearing to a future meeting because of time constraints.
The proposed ordinance would allow homeless parking at churches that obtain permitting from the city. Plans call for a maximum of six overnight parking space at each participating church.
Staff proposed 6 p.m. to 7 a.m. as possible operating hours for the overnight parking sites. The parking sites would need to have bathrooms; trash and recycling facilities; exterior lighting; and security monitoring.
The ordinance will need to go before the Arroyo Grande Planning Commission prior to returning to the city council for approval.