Encampment fire burns brush behind San Luis Cemetery
April 23, 2023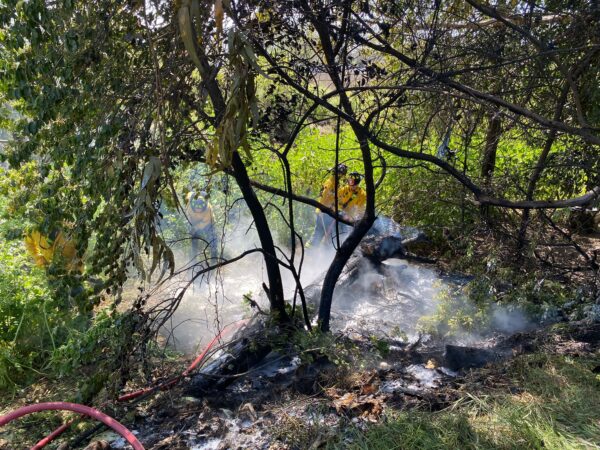 By KAREN VELIE
Smoke rolled into the air on Sunday afternoon after a fire at a homeless encampment spread to brush behind a cemetery in San Luis Obispo.

Shortly after 2 p.m., a caller reported the fire burning next to the intersection of Higuera Street and Elks Lane, according to the San Luis Obispo Fire Department. Firefighters battled the vegetation fire, containing the blaze to a 20 feet by 20 feet area.
There were no injuries or structures damaged during the fire.
The exact cause of the fire remains under investigation.