Regulators find new source of pollution near SLO airport
April 29, 2023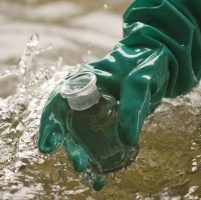 By KAREN VELIE
After determining the Noll family was responsible for toxic levels of trichloroethylene (TCE) found in groundwater near the San Luis Obispo County Regional Airport, regulators have determined a neighbor was the polluter.
In 2019, the Central Coast Regional Water Quality Control Board sent a cleanup, abatement, and water replacement order to the current and former owners and operators of 4665 Thread Lane. The Noll family has since spent about $50,000 a year providing their neighbors with water filters to protect against TCE.
TCE is an industrial solvent linked to liver and kidney damage and childhood leukemia.
On April 14, the water board reported it has now determined a neighbor of the Nolls — former geotechnical laboratory at 795 Buckley Road that stored TCE on site — is responsible for polluting the groundwater.
The water board ordered the owners of that property — John Coakley of Coakley Vineyards, James Michael Sims of Pacific GeoScience, Janine Garfinkel and Annette Terry — to devise a plan to clean up and replace the TCE polluted water in the neighborhood, according to a cleanup and abatement order.
In 2015, the San Luis Obispo County Department of Public Health found TCE in six of 10 wells tested in the Buckley Road area. Of those, four wells had levels of TCE above the accepted threshold. Futher testing found an additional nine contaminated wells in the area of Buckley Road, east of Davenport Creek Road, Evans Road, and Thread Lane.
In 2018, groundwater tests at 4665 Thread Road detected an elevated TCE concentration of 783 micrograms per liter, or 156 times higher than EPA standards for drinking water.
The water board has not yet determined if the Nolls family Thread Road property was also a source of TCE in the ground water.