U.S. Supreme Court upholds California pig law
May 11, 2023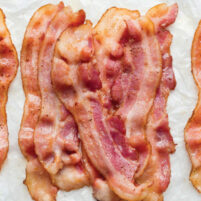 By JOSH FRIEDMAN
The U.S. Supreme Court has upheld California's Proposition 12, a law that requires each pig to have 24 square feet of space, ruling that the measure does not violate the Interstate Commerce Clause of the Constitution. 
Prop. 12 also bans the sale of pork products from other states, where most pork consumed in California originates, if the rancher does not abide by the law's space requirements. Ranchers, retailers and restaurant owners have voiced concerns that the currently paused law will double or triple the price of pork.
The National Pork Producers Council and the American Farm Bureau Federation petitioned the Supreme Court to consider the constitutionality of one state imposing excessively burdensome regulations on other states. They argued the law violates the Interstate Commerce Clause of the U.S. Constitution.
California consumes 13% of U.S. pork, but produces only 0.1% of what it consumes, meaning Prop. 12's sow-housing requirements fall almost exclusively on farmers outside of the state, the National Pork Producers Council stated in their petition. 
The state of California has claimed Prop. 12 is similar to existing requirements that out-of-state producers use particular labels or meet quality or safety standards. Prop. 12 does not prevent out-of-state pork producers from making products that do not conform to the law, so long as they sell the pork outside of California, state officials argued.
In a 5-4 ruling, in which conservative and liberal justices fell on both sides of the decision, the Supreme Court found that Prop. 12 regulates a consumer good within California without discriminating against out-of-state interests.
"Companies that choose to sell products in various states must normally comply with the laws of those various states," Justice Neil Gorsuch wrote in the majority opinion. "Assuredly, under this court's dormant Commerce Clause decisions, no state may use its laws to discriminate purposefully against out-of-state economic interests.
"But the pork producers do not suggest that California's law offends this principle. Instead, they invite us to fashion two new and more aggressive constitutional restrictions on the ability of states to regulate goods sold within their borders. We decline that invitation. While the Constitution addresses many weighty issues, the type of pork chops California merchants may sell is not on that list."