Grover Beach police use drone to catch auto theft suspect
June 14, 2023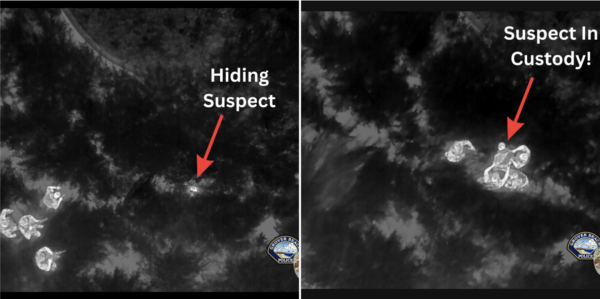 By JOSH FRIEDMAN
Amid a surge in stolen vehicle cases, Grover Beach police officers used an infrared drone to track down an auto theft suspect who was hiding out overnight last weekend.
Grover Beach officers have recovered three stolen vehicles since Saturday. In each of the cases, officers arrested the driver and returned the vehicle to the rightful owner, according to the Grover Beach Police Department. 
In one of the cases, officers used a drone to locate the suspect hiding in the middle of the night in thick brush and trees. With assistance from the SLO County Sheriff's Office, Grover Beach officers found the suspect and arrested him without incident.
"You can run, but you can't hide," the police department stated in a social media post. "We're grateful to have such great technology to help keep our officers and community safe!"