Guadalupe man suspected of murdering his wife, on the run
July 8, 2023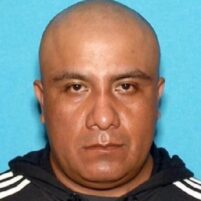 By KAREN VELIE
Police are searching for a Guadalupe man who is suspected of murdering his 32-year-old wife and leaving her body in San Diego near a United States-Mexico border crossing.
On July 4, a security guard found Leyva Oregel deceased in a car parked at a plaza near the Las Americas Premium Outlets, a mall close to the San Ysidro Port of Entry. Family members had reported the Guadalupe mother of two missing on July 2.
Leyva Oregel died of blunt-force trauma to her upper body, which led to a murder investigation.
The victim was allegedly separated from her husband, Luna Salazar, 44, at the time of her death. Police describe Luna Salazar as 5 feet 5 inches tall and weighing 120 to 130 pounds. Police suspect the suspect may have fled to Mexico on foot.
Officers are asking anyone with information on the suspect's whereabouts to call the San Diego Police Department's Homicide Unit at (619) 531-2293.