Franklin's Hot Springs, a Paso Robles treasure
July 8, 2023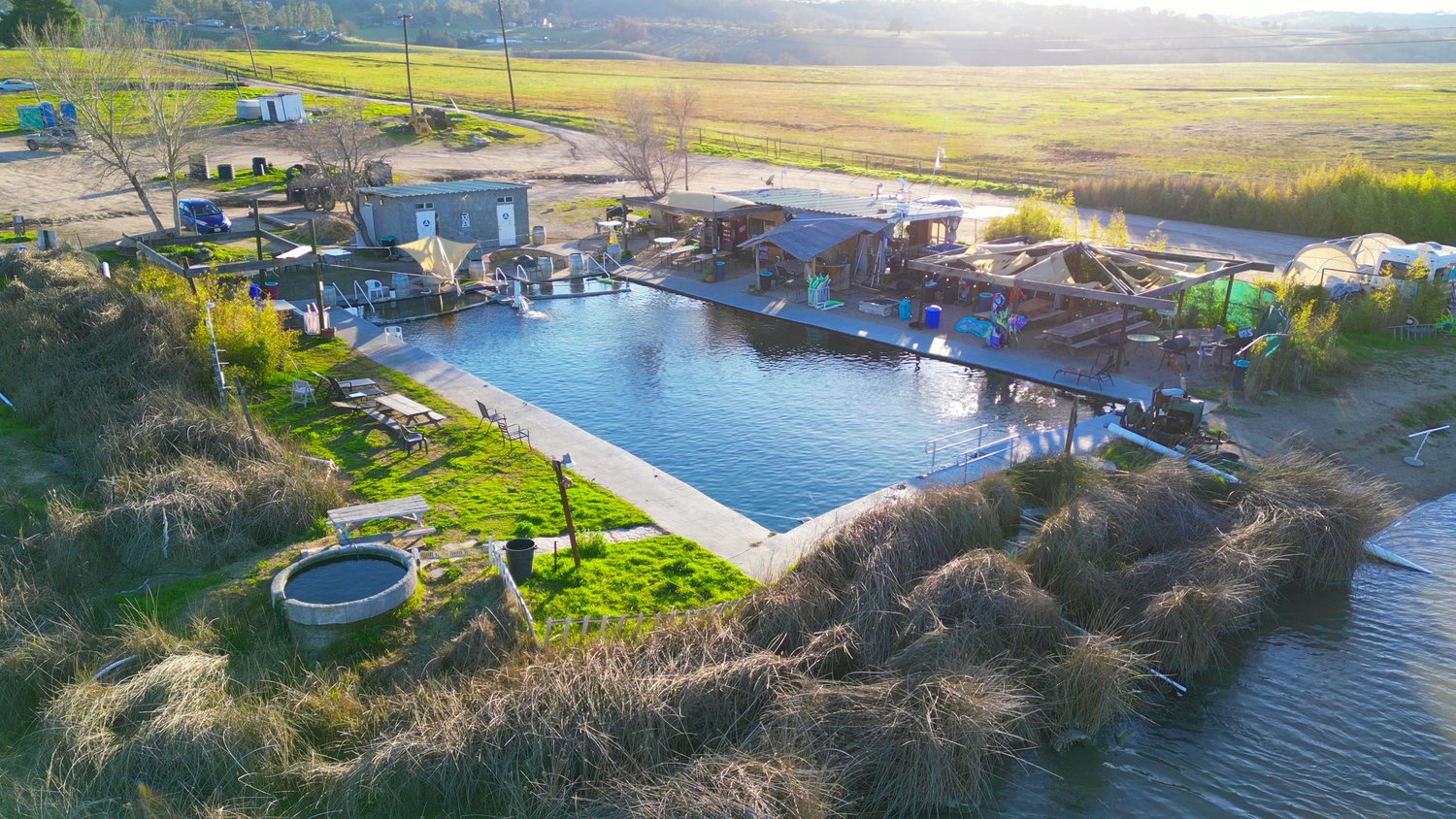 OPINION by GLEN O'HAGAN
Franklin's Hot Springs in Paso Robles has been a local staple for over 60 years. It all began with an oil company, the discovery of the springs and an old man named Franklin who had an entrepreneurial spirit and love for his community that set the foundation for a remarkable journey.
Growing up, I often heard stories from my mother Arora O'Hagan about the intriguing lake located just a few miles from our home. She would warn me not to venture into its waters without giving Mr. Franklin 50 cents, as he would playfully shoot us with salt rocks. Those tales of adventure sparked my curiosity, and one day, fueled by youthful enthusiasm, a few friends and I set out to find this mysterious lake.
Our expedition to locate the legendary hot spring became an all-day quest. We explored every nook and cranny, determined to unravel its secrets. However, when my family discovered our little adventure, I found myself grounded for a month. Nevertheless, that unforgettable journey with my friends remained one of the coolest and most thrilling experiences of my childhood.
Fast forward to 2009 when, after almost three decades away from Paso Robles, I decided to return home. The nostalgia of my childhood memories led me to embark on a quest to find the lake once again. This time, armed with experience and determination, locating the place proved much easier at the age of 39.
Upon arriving at the site, I met current owners Norman Franklin and his wife Cindy and shared the tale of my childhood search for their lake. To my surprise, they both blushed and proceeded to tell me the captivating story of how their lake came into existence.
Franklin's Hot Springs was born out of a drilling expedition. More than 60 years ago, an oil company determined there was a pool of oil below the property. Old-man Franklin allowed them to drill, but instead of oil they struck the hot spring and an area filled with water creating the lake.
Following the failed oil exploration, Mr. Franklin ingeniously transformed the property into a place of health and wellness for the entire community. Water from the spring now flows to the Salinas River, on a path that provides water for several vineyards and its own ecosystem.
Located at 3015 Creston Road in Paso Robles, the lake is stocked with fish to the delight of local fishermen. Community picnics, outdoor movie nights, and charity fundraisers are regular occurrences, further solidifying the pond's reputation as a gathering place for all.
The Franklins ask for a minimum donation of $8 for children and $10 for adults to maintain the property.
During the summer months, Franklin's Hot Springs hosts special events such as "Ponda Palooza," a local festival that brought talented musicians and family-friendly concerts to the area. Norman even claims the pond possesses special healing powers, and after spending a day there, I couldn't agree more. As I float in the pool, the stresses of my day seemed to dissipate into the warm water.
As word spread about the wonders of Franklin's Pond, more and more people have flocked to experience its magic. Visitors can camp, fish, swim, and even jet ski, all within minutes of Paso Robles. The pond is a hub of joy and relaxation, a sanctuary where people can escape the hustle and bustle of everyday life.
Norman and Cindy's dedication to maintaining the authenticity of Franklin's Pond extends beyond its natural beauty. Community picnics, outdoor movie nights, and charity fundraisers are regular occurrences, further solidifying the pond's reputation as a gathering place for all.
Franklin's Pond has become synonymous with the spirit of Paso Robles — a testament to the town's close-knit community and the enduring beauty of its surroundings. It stands as a reminder that even in a fast-paced world, there are places where time slows down, and families can create lasting memories together.
And so, the tale of Franklin's Pond continues to unfold, promising new adventures and unforgettable experiences for those who seek solace, joy, and connection amidst the natural wonders of Paso Robles. The legacy of the Franklin family lives on, ensuring that this local gem will forever be a beacon of happiness and tranquility in the heart of Northern San Luis Obispo County.