Motorcyclist dies in Paso Robles crash
July 1, 2023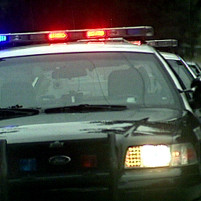 By JOSH FRIEDMAN
A motorcyclist died after colliding with a minivan in Paso Robles on Saturday. 
The motorcyclist, who was riding a black bike, collided with a white minivan at about 5 p.m. at the intersection of Highway 46 and Golden Hill Road. Officers found the motorcyclist deceased at the scene of the crash, according to the Paso Robles Police Department.
Following the collision, traffic backed up in the area. It is unclear what caused the crash, though neither drugs nor alcohol appear to have factored into the collision, police said.
An investigation into the crash is ongoing. Investigators request that anyone who has information about the fatal collision call the Paso Robles Police Department at (805) 237-6464 or Crime Stoppers at (805) 549-STOP.