San Luis Obispo seeking applicants for third retail cannabis store
July 12, 2023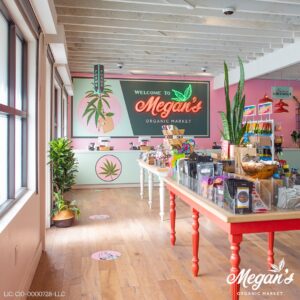 By KAREN VELIE
Amid what some are calling a bust in the cannabis market, San Luis Obispo is seeking applications for a third pot shop, cultivation facilities, manufacturing, testing and delivery services. The city will accept applications through Aug. 15.
The city is charging more than $5,000 for each application.
City staff plans to select the highest-ranking applications to receive the limited retail store and cultivation facility permits. All owners, principals, and property owners listed on all applications must pass background checks.
For those wanting to operate testing, manufacturing and delivery services, city staff will provide a permit to those who submit an application that scores an average of 70% or higher.
During the city's previous pot shop application process, the city approved three pot shops, all of which were owned or partially funded by Helios Dayspring. After Dayspring plead guilty to bribery and tax evasion, the city pulled his permit for SLO Natural Healing Center, opening the third permit to new applicants.
California's cannabis industry is in crisis, with pot shops unable to pay their taxes, in debt and closing their doors.
Last month, a Grover Beach cannabis shop that opened in 2018, 805 Beach Breaks, closed. It was the first pot shop in San Luis Obispo County and it's the first to shut its doors.