Firefighters battle blaze behind businesses in Atascadero
August 1, 2023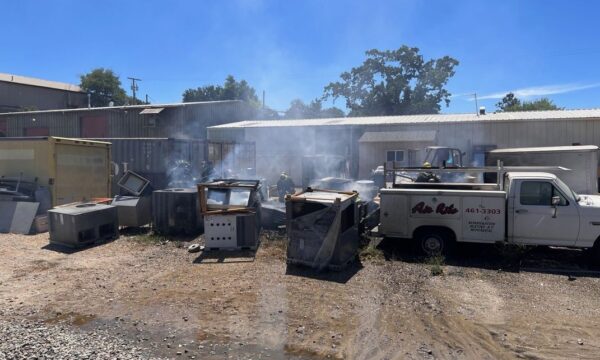 By KAREN VELIE
Atascadero firefighters quickly extinguished a fire burning behind a commercial buildings on Traffic Way on Tuesday afternoon.
Shortly before 2 p.m., a caller reported the fire burning behind the Air Rite building at 5001 Traffic Way. Firefighters contained the blaze to outbuildings and air conditioning units.
The cause of the fire remains under investigation.