Man dies in Los Osos RV fire
August 21, 2023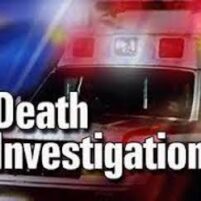 By JOSH FRIEDMAN
A man died in an RV fire in Los Osos Monday morning, according to the San Luis Obispo County Sheriff's Office. 
At 10:30 a.m., a caller reported an RV on fire in the 1900 block of Turri Road. Firefighters arrived at the scene and found the vehicle fully engulfed in flames. 
Once firefighters extinguished the blaze, emergency personnel found the victim's body inside the charred vehicle. 
Coroner's detectives are in the process of identifying the deceased man. After they do so, sheriff's officials will notify relatives and coroner's personnel will conduct an autopsy.
A preliminary investigation indicates the fire was accidental. The investigation remains ongoing.