Mid-State Fair attendance and revenue up in 2023
August 4, 2023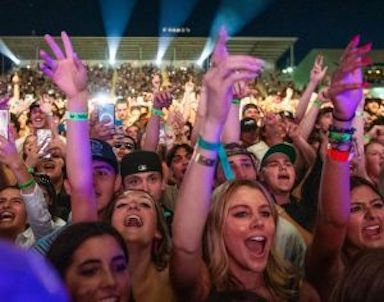 By JOSH FRIEDMAN
More than 334,000 visitors attended the California Mid-State Fair this year, according to an estimated tally released by event organizers on Thursday. 
The 2023 fair, which spanned July 19 through July 30, saw an estimated .5% increase in attendance over the 2022 event. The final ticket count will take several weeks to complete. 
Concerts in the Chumash Main Grandstand at the 2023 fair had a combined attendance of more than 91,000. The biggest attractions were Pitbull, Tim McGraw, Nelly, Los Tucanes de Tijuana and a sold-out Luke Bryan concert. 
The Mid-State Fair raised $2.69 million this year from livestock auctions. Of that total, $2.02 million came from the Junior Livestock Auction and $672,000 came from the Replacement Heifer Sale.
A combined total of more than 50 food and beverage vendors reported gross revenues of slightly more than $3 million. The concessions revenue total does not include money brought in from alcoholic beverages. 
Helms and Sons Amusements's carnival generated $1.67 million in total revenue, a 4% increase from 2022. 
Nearly 100 corporate sponsorship raised more than $1.3 million for the fair in cash and in-kind donations. 
The fair's industrial arts auction bought in $225,550 on 61 projects. The money raised from the arts auction was the largest amount in fair history and an increase of $34,000 from last year's event. 
Kerrigan Jensen, 20, of Santa Margarita was crowned 2023 Miss California Mid-State Fair Queen. Paso Robles teens Jenna Wilshusen, 18, and Natalie Boyd, 17, were respectively named first and second runners up. 
George Donati won Agriculturalist of the Year, Suze Evenson won Cattlewoman of the Year and Mike Massey won Cattleman of the Year.