Republican presidential candidates to debate in California
September 27, 2023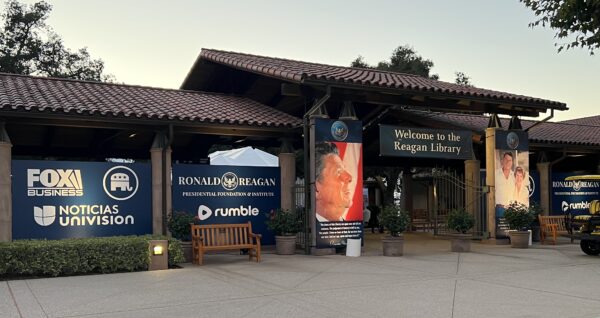 By JOSH FRIEDMAN
Seven Republican presidential candidates will debate Wednesday evening in Simi Valley, while frontrunner and former President Donald Trump will be absent from the event taking place at the Ronald Reagan Presidential Library.
Candidates Florida Gov. Ron DeSantis, entrepreneur Vivek Ramaswamy, former South Carolina Gov. Nikki Haley, South Carolina Sen. Tim Scott, former New Jersey Gov. Chris Christie, former Vice President Mike Pence and North Dakota Gov. Doug Burgum will appear on stage at the Reagan Library.  Trump will hold a rally with autoworkers in Michigan Wednesday evening.
The GOP presidential debate, the second of the current election cycle, will begin at 6 p.m. PT. Fox Business Network is cohosting the debate with the Ronald Reagan Presidential Foundation and Institute. 
"What better place than this place, a place that was rooted in the success of the presidency of Ronald Reagan to have a presidential debate," David Trulio, president and CEO of the Reagan Foundation and Institute, said to media at the Ventura County venue on Wednesday.
CalCoastNews, approved media for the event, will report on the debate from the Reagan Library.