Woman's body found near Lompoc, detectives investigating
September 30, 2023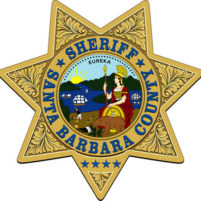 By KAREN VELIE
Deputies launched an investigation earlier this week into the death of a 21-year-old woman whose body was discovered on Harris Grade Road near Lompoc.
On the evening of Sept. 26, a caller reported finding a body on the side of the road. Santa Barbara County deputies arrived to find the body of Jazmine Diane Montague of Lompoc.
Detectives dubbed the death suspisious and launched an investigation. They are not releasing any further information at this time.
Investigators are asking anyone with information about Montaue's death to contact the Sheriff's Criminal Investigations Division at (805) 681-4150, or to remain anonymous the tip line at (805)681-4171.
CalCoastNews will provide updates as they become available.