Israel supporter, 69, dies after being struck at Central Coast demonstration
November 6, 2023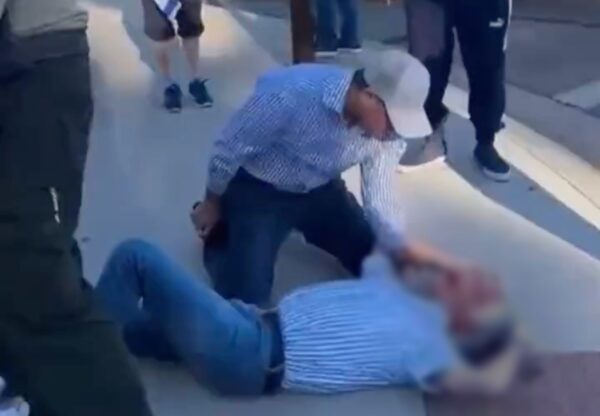 By JOSH FRIEDMAN
A pro-Palestinian demonstrator allegedly attacked a 69-year-old Jewish pro-Israeli demonstrator at a Central Coast rally on Sunday, and a day later, the victim died of his injuries.
The Ventura County Sheriff's Office has identified the victim as Paul Kessler of Thousand Oaks. Reports suggest a pro-Palestinian demonstrator struck Kessler in the head with a bullhorn. Video footage posted on social media appears to show Kessler lying on the ground with blood pouring out of his head after the attack.
At about 3:20 p.m. Sunday, multiple citizens reported a battery had occurred at the intersection of Westlake and Thousand Oaks boulevards. Simultaneous pro-Israeli and pro-Palestinian demonstrations were taking place at the intersection.
When deputies arrived at the scene, they found Kessler suffering from a head injury. Witnesses indicated Kessler was involved in a physical altercation with a pro-Palestinian demonstrator or demonstrators. During the altercation, Kessler fell backward and struck his head on the ground, according to the sheriff's office. 
Responders transported Kessler to an area hospital for advanced medical treatment. Kessler succumbed to his injuries on Monday. 
The Ventura County Medical Examiner's Office performed an autopsy on Monday and determined Kessler's cause of death to be blunt forced head injury. Medical examiners determined the manner of the death was a homicide. 
Sheriff's personnel are investigating the death. The sheriff's office has not ruled out the possibility of a hate crime. Investigators request that anyone who witnessed the incident or has knowledge of it contact Detective Stump at (805) 384-4745.