California Coastal Commission director under fire
January 20, 2016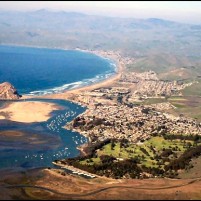 Amid a battle between environmentalists and pro-development commissioners, a move to oust the California Coastal Commission executive director is under way.
On Jan. 14, Commission Chair Steve Kinsey informed Executive Director Charles Lester that the 12-member panel will consider whether to dismiss him at the commission's February 10-12 meeting. Specifically, the commission will talk about Lister's employment status and if it is necessary to appoint an interim executive director, according to a media release.
In response, Lester invoked his right to a public hearing rather than having the matter heard only in closed session, according to Capitol Weekly.
In 1997, Lester joined the commission staff. He became executive director in 2012.
According to Capitol Weekly, support for ousting Lester, who is generally viewed as an environmentalist, comes from a group of commissioners including several appointees of the governor. Governor appointees include Erik Howell of Pismo Beach, Wendy Mitchell and Effie Turnbull Sanders of Los Angeles, and Martha McClure of Crescent City.
The February commission meeting will be held at the Inn at Morro Bay.
The Coastal Commission, in partnership with coastal cities and counties, plans and regulates the use of land and water in the coastal zone. Those duties have led to many conflicts between property owners and environmentalists.
Get links to breaking news, like CCN on Facebook.