Report on John Wallace presents a cautionary message
January 20, 2016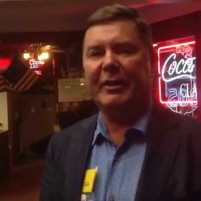 OPINION by ARROYO GRANDE MAYOR JIM HILL
After six months of investigative work, the long awaited report on past management practices and operations of the South San Luis Obispo County Sanitation District will be released and presented at the sanitation district board meeting Wednesday evening.
The report shows that the long time former sanitation district Administrator/Engineer John Wallace used that position to assign work to his own engineering company without competitive bidding in an obvious conflict of interest. Further, he assigned work that was formerly done by district employees as part of their normal job responsibilities to his own employees at considerable added cost.
Employees who brought up issues were threatened into silence or labeled as troublemakers.
The report shows that as a member of the board during some of those years, I identified the conflict of interest to the board and moved to bifurcate the administrator/engineer contract such that competitive bidding would ensue.
Also on the sanitation district board, former Arroyo Grande Mayor Tony Ferrara and former Grover Beach Councilman Bill Nicolls supported Wallace unquestioningly and voted not to change or even consider the situation.
I thought the conflict so egregious that I brought it to the attention of the former District Attorney, but was told a majority of the board would have to vote to have the situation reviewed, something that Ferrara and Nicolls would not support.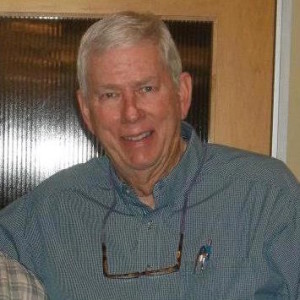 I also voted against assignment of work to the Wallace Group without competitive bids but was again outvoted by Ferrara and Nicolls. Even former District Legal Counsel Mike Seitz indicated to me that there was a potential liability issue because it couldn't be determined whether "staff" were in fact employees of the sanitation district or the Wallace Group.
Unfortunately he did not bring this concern before the entire board nor did he bring up the obvious conflict of interest issues.
Believing that someone on the Arroyo Grande Council should know of the situation, I brought my concerns to former Councilman Joe Costello, but never heard that anything was ever brought forward.
I was also asked to testify before the San Luis Obispo County Grand Jury, and their comprehensive report confirmed a number of problems at the district.  The Grand Jury report was denigrated out of hand by Mayor Ferrara and most of the Arroyo Grande Council at the time including Ferrara appointee Caren Ray.
After I left the board, Oceano Community Services District representative Lori Angello also voted unsuccessfully against assignment of work to the Wallace Group. Subsequently former Grover Beach Mayor Debbie Peterson came on the board and took up the issues.
Eventually Wallace resigned.
The report presents a cautionary message to the sanitation district board specifically, and other councils and boards in general, about the need for thoughtful review of contract relationships and work assignments, and thorough review by truly independent auditors.  It should also underscore the need for citizen involvement and media coverage of issues in agencies that otherwise receive little to no attention.
Don't miss local opinions, like CCN on Facebook.