Balloon Fest 2012, event photos
May 27, 2012
Wondering what schools are doing today to prepare students to be competitive in the new global economy?
On Saturday, June 5, 2012 the Endeavour Institute hosted an exciting STEM Education (Science, Technology, Engineering and Math) oriented Balloon Fest at Tobin James Cellars. Read more under photo.
If you would like to buy a high resolution print of any of these photos, aside from those of the performers, contact photographer Dennis Eamon Young at photodennis44@gmail.com. See more of the photographer's work at www.DennisEamonYoungPhoto.com.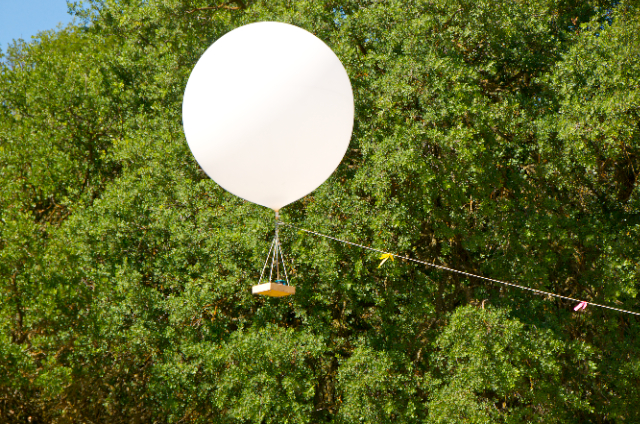 Over eighty excited Endeavour students gathered in the Tobin James vineyard to test their hypotheses regarding a wide variety of scientific and engineering questions.  The students chose their own experiments, designed their gondolas, and chose the equipment they thought would be needed to gather the information to prove or disprove their hypotheses.
Students filled their tethered experimental balloons with helium which supported their gondolas, launched them and kept them in the air to gather their data.  Mentors worked with the students to discuss solutions for problems encountered during the hours that the balloons were in the air.  After they had gathered their data, the teams met with their mentors to analyze the data and prepare Power Point Presentations to demonstrate their conclusions to the audience of students, peers, mentors, parents and scientists from across the state.
Endeavour Instructors point out it is critical for the students to recognize that the data from their experiments is not right or wrong, but merely proves or disproves their hypotheses.  This focus is a central tenet of STEM education which emphasizes that the ability to use critical thinking and problem solving is more important than getting a predetermined correct answer.
Student mentoring is provided courtesy of various community members, universities, and other professional organizations.
We are deeply indebted to the continuing support of leading researchers, professors, and students at University of California, Santa Cruz and the Santa Cruz Institute for Particle Physics as well as funding and continuing support from Tobin James Cellars and Quarknet at FermiLab, Illinois.