Paso Robles grad joins Pittsburgh Steelers
January 17, 2015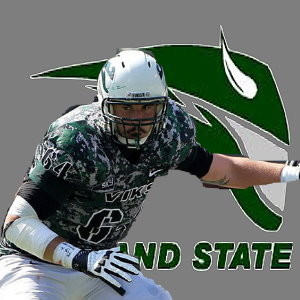 The Pittsburgh Steelers added Paso Robles High School graduate Mitchell Van Dyk to its off-season roster on Thursday.
In 2013, the Rams selected the 6-foot-7 inches tall, 318-pound Portland State offensive tackle in the seventh round. However, Van Dyk was cut before the regular season.
The Steelers' community paper, Behind the Steel Curtain, describes Van Dyk as tough and scrappy.
"Without digging into too much scouting jargon, the rap on Van Dyk is he's a badass, according to Behind the Steel Curtain. "Perhaps not the most talented player at his position, he's described as tough and scrappy, and Nolan Nawrocki suggested in his scouting report he's ideally suited for a zone blocking scheme."