Cal Poly students injured in roof collapse at party
March 7, 2015
Under the weight of at least 40 people, the roof over a garage in San Luis Obispo collapsed injuring eight people, seven of whom were Cal Poly students, early Saturday morning.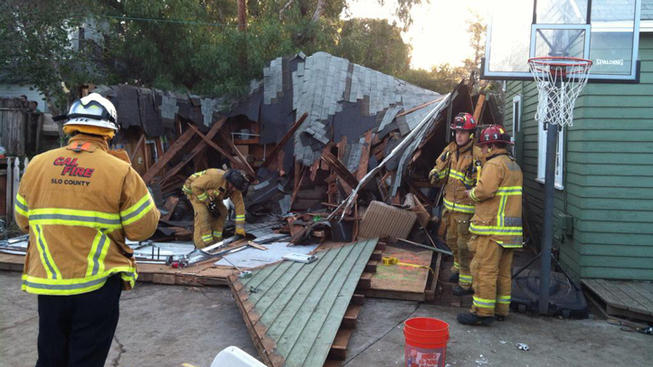 Approximately 1,000 people were having an early Saint Patrick's Day celebration, some on roof tops when the roof of a garage at 364 Hathaway near California Blvd. collapsed. There was no one inside the garage when the roof fell.
Four people were transported to the hospital, one person suffered moderate injuries and the three others had minor injuries.
The San Luis Obispo Fire Department deemed the incident a "mass casualty incident."