SLO County criminology 101
March 12, 2015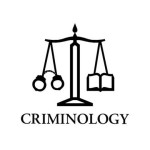 In a court of law, what constitutes robbery or conspiracy or a hate crime?
To help reporters accurately cover criminal court, the San Luis Obispo County District Attorney's Office has sent media a criminal justice system glossary. It defines everything from "stop and frisk" to capital punishment, and CalCoastNews has selected various entries to share with readers.
The glossary does not convey legal opinions or advice, according to a district attorney's office news release. A former deputy district attorney, Kirk Wilson, prepared the glossary, and prosecutors have since updated and revised it.
The list of legal terms defines robbery as:
"The unlawful taking of property from a person's immediate possession by force or threat."
A conspiracy is:
"An agreement between two or more individuals to commit a crime, along with an act done to begin the crime."
A crime constitutes a hate crime when:
It is "committed against a person (or his or her property) because of his or her perceived race, ethnicity, religion, ancestry, national origin, disability, gender or sexual orientation."
"Stop and frisk," a procedure that has gained notoriety in New York City, is defined by the San Luis Obispo County DA's office as:
"To pat down or search someone whom the police believe is acting suspiciously and who may be carrying a weapon."
The glossary defines capital punishment simply as "the death penalty."
Many entries in the glossary pertain to the treatment of children. One such term is "child snatching:"
"The act of a divorced or separated parent who takes his or her child away from the other parent who has custody of the child."
Another glossary entry pertaining to children is "compulsory education:"
"The basic right and legal obligation on the part of children to attend school. All states have compulsory education laws and, at a minimum, they usually require that persons between the ages of 6 and 16 to attend school."
A more simple entry defines kidnapping as:
"Taking a person against his or her will."
Likewise, a victim is defined as:
"Someone who has suffered as the result of another person's actions."
One of the final entries is "W&I 5150:"
"Welfare and Institutions code section 5150 allowing for a forced 72-hour observation period in a county mental health facility of a person suffering from mental problems."
The glossary includes a total of 309 entries. Readers may record request a copy of the entire glossary or quiz one another on criminology in the comment stream below.