Plane crashes into Orcutt strawberry field
April 4, 2015
A small plane crash-landed into a strawberry field in Orcutt on Saturday afternoon.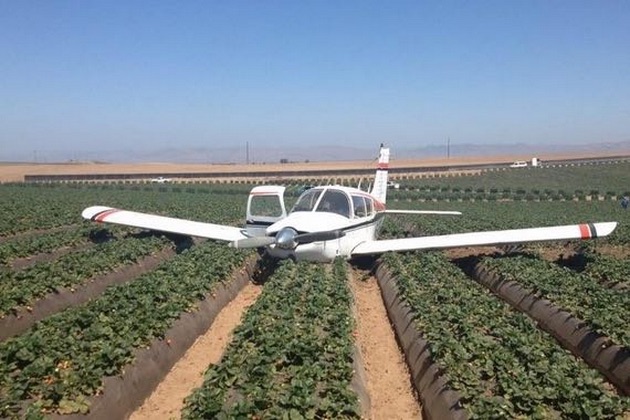 Shortly before noon, a man attempted to land the Piper Cherokee Arrow in a field near Clark Avenue and Highway 101 after experiencing mechanical failure.
A father, his son, and the son's fiancee were on board. The father, who was piloting the plane, sustained minor injuries. His passengers were not injured.
The investigation is ongoing. The pilot's identity was not disclosed.