Environmental group threatens SLO County over water use
August 27, 2015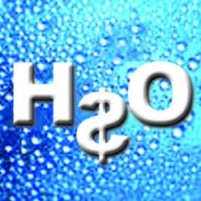 A California advocacy group is threatening to sue San Luis Obispo County for not applying state environmental regulations when issuing permits for the construction of wells.
An attorney for the California Water Impact Network (C-WIN) sent a notice to the county on Wednesday stating the organization's intent to file one or more lawsuits. The attorney sent the notice just prior to the expiration of the county's emergency ordinance, which limited the drilling of new wells in the Paso Robles groundwater basin.
The ordinance, which expired Thursday, prohibited the construction of new wells unless the well projects involved water conservation efforts of equal size elsewhere in the basin. The county is currently considering making that requirement permanent and applying it to other troubled groundwater basins, but the board of supervisors has yet to rule on the matter.
C-WIN is demanding the county reject all permit applications for new wells in the Paso Robles basin unless environmental impact reviews are conducted prior to approval. The group states environmental impact reviews of new wells are required by the California Environmental Quality Act (CEQA).
C-WIN's notice states the county can avoid litigation if it meets the advocacy group's demand.
Otherwise, C-WIN plans to initially sue the county over the approval of new wells in the Paso Robles basin. The lawsuit may ultimately address all new wells in the county, a press release issued by C-WIN states.
The C-WIN news release also states the county's water conservation program, which is based on offsets, is inadequate to stop overdraft of local aquifers.
"The only option left for protecting dwindling groundwater resources is to apply CEQA to all new permit applications," said C-WIN spokesperson Carolle Krieger. "Without specific language that proscribes overpumping, any proposed water conservation program is meaningless. It's just verbiage, hot air, and wheel spinning."
Krieger added California has a water emergency, and the situation in San Luis Obispo County is especially dire.