Paso Robles house fire kills 75-year-old man
August 27, 2015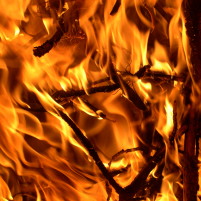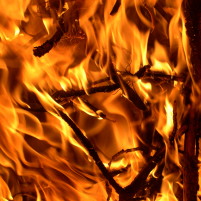 A 75-year-old Paso Robles man died as a result of an accidental house fire, according to city officials.
Shortly before 6 p..m Tuesday, emergency services personnel responded to a medical call in the 32000 block of Pine Street. When the medics arrived, they found a smoldering home with a dead body inside.
The fire appears to have been caused by smoking material, a city press release states. The smoking material ignited the seat area of a recliner, and the 75-year-old, the lone occupant of the house, died in the resulting fire.
KSBY has identified the victim as Richard Stainbrooke.
Stainbrooke's ex-wife, Shirley Stainbrooke, found the man's body in the smoldering home before the medics arrived, according to the KSBY report. Shirley Stainbrooke said she called for help after finding her ex-husband's body.
Prior to coming over to his house, Shirley Stainbrooke said she called her ex-husband multiple times to see if he wanted to go to dinner, she said. He did not respond, so she went over to the house, opened the door and found him.
When she entered the house, there was a horrible smell, but no smoke, Shirley Stainbrooke said. She then saw that everything was ruined and there was smoke damage throughout the home.
The city news release states the fire appeared to have burned without neighbors detecting it for an undetermined amount of time.
The county coroner's officer has not yet confirmed the cause of death. An autopsy was conducted Wednesday morning.