San Luis Harbor District manager leaving
August 29, 2015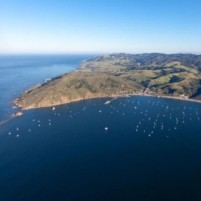 The Port San Luis Harbor District Board of Commissioners voted 3-2 on Thursday not to renew harbor manager Steve McGrath's contract. His contract expires Nov. 30. [Tribune]
After 10 years with the district, three fisherman board members voted against renewing McGrath's contract in a closed session meeting. The reason for the board's dissatisfaction was not disclosed.
Nevertheless, several months ago, McGrath entered into negotiations for a harbor manager job at the San Mateo County Harbor District.
The San Luis Harbor District will now begin the search for a new harbor manager.