Students outraged by film linked to Isla Vista killings
August 10, 2015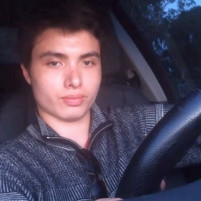 The upcoming release of a film that appears to be based on the 2014 Isla Vista killings has sparked outrage in the Central Coast town and the UC Santa Barbara community. [KEYT]
The movie trailer for "Del Playa" shows scenes that appear to be shot in Isla Vista. In the film, the main character goes on a murderous rampage after being rejected by a girl.
On May 23, 2014, six UCSB students died in the Elliot Rodger rampage. Rodger shot and stabbed students, at least in part due to his social frustrations and failures with women.
Part of the rampage took place on Del Playa Drive, which is a prominent street in Isla Vista.
Critics say the film "Del Playa" exploits the deaths of the students whom Rodger killed.
The film's directer, writer and producer is Shaun Hart, who says he is a UCSB graduate. Hart said in a statement there is a connection to Santa Barbara, but the film is not about the Isla Vista murderer.
"While I do admit there is the connection of Santa Barbara, this film is not about Elliot Rodger," Hart said. "The fictional character in the film is not meant to portray anyone in particular. It is mean to portray incidents that take place, not only in Santa Barbara, but across the country on a daily basis."
The movie is due to be released in October. A petition at change.org calling for the film's release to be halted has more than 23,000 online signatures.