Union files grievances against Haggen, Vons, Albertsons
August 25, 2015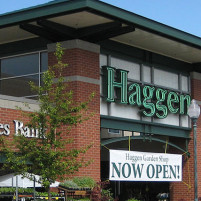 A Southern California union has filed grievances against three grocery chains over layoffs, cuts in pay and benefits and other alleged violations of collective bargaining agreements that have occurred in the aftermath of Haggen purchasing numerous Vons and Albertsons stores.
Earlier this year, Haggen, a Washington-based company bought 146 Albertsons, Vons, Pavilions and Safeway stores, some of which are located on the Central Coast. Haggen has since fired dozens of Central Coast workers and reduced the hours of other employees. The company has raised grocery prices, as well.
Haggen announced earlier this month that it plans to close 22 stores and fire as many as 1,100 employees, according to a news release issued by UFCW Local 770. The union stated in the press release it now believes Haggen planned all along to shut down and sell those stores.
The union announced it filed grievances against Haggen, Vons and Albertsons for illegally firing and reducing hours, as well as failing to fully inform employees about job protections. UFCW Local 770 accuses all three grocery chains of fraud, misrepresentation and violation of contract.
The grievances specifically allege the grocers have allowed senior workers to lose their jobs and/or their seniority. Jobs, wages, benefits and seniority were protected under a collective bargaining agreement on the sale of the grocery stores and the implementation of the sale, the union alleges.
"We will not stand idly by as management tries to pull the wool over their employees' eyes," said UFCW Local 770 President Rick Icaza. "These companies have misled and mistreated their employees either through gross self-interest or gross incompetence, either of which is unacceptable. Real people are suffering loss of wages, health care, seniority and outright loss of their jobs."
UFCW Local 770 is based in Los Angeles, but it has an office in Arroyo Grande. The union represents retail food workers, as well as barbers, beauticians and employees of pharmacies and laboratories.
The union's collective bargaining director, Kathy Finn, said last month the union had already filed  several grievances over layoffs, work reductions and violations of seniority provisions.