Woman drowns in ocean off Big Sur
August 30, 2015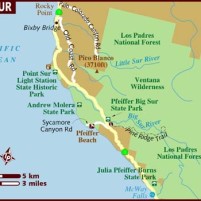 A 20-year-old woman drowned Friday after slipping off a Big Sur cliff and falling into the ocean.
At around 2:30 p.m., Medina Faraz of Union City was hiking in the area of McWay Falls, near Julia Pfeiffer Burns State Park. Faraz was climbing without the proper equipment or clothing when she fell, according to Monterey County Search and Rescue.
Monterey County Search an Rescue recovered the body. The Monterey County coroner is handling the investigation.