Propane tanks explode in Paso Robles fire
September 8, 2015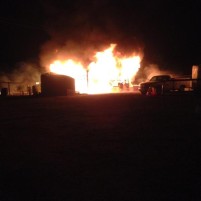 A fire broke out in rural Paso Robles Monday night in the 1700 block of Geneseo Road, and when firefighters arrived, they found propane bottles exploding.
The blaze destroyed a 1500 square foot garage or shop and power lines were down. No injuries were reported.
Investigators have not yet determined the cause of the fire.
Earlier Monday, a fire broke out in a Morro Bay creek bed, prompting the closure of a city park. The Morro Bay Fire Department says the fire was caused by human activity, and an encampment appeared to have been set up in the area.
The fire burned one eighth of an acre in Morro Creek. Firefighters quickly extinguished it.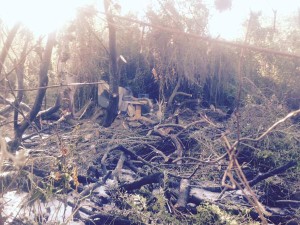 Fire officials closed Lila Keiser Park and reopened it later in the day. They have not said whether investigators suspect an arsonist started the fire