California firefighter, deputy die in alleged murder-suicide
September 8, 2015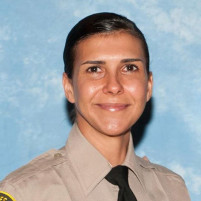 A Los Angeles County firefighter allegedly shot and killed his wife, a Los Angeles County Sheriff's deputy, and then shot and killed himself Sunday night. [LA Times]
James M. Taylor, 35, killed Cecilia Hoschet, 32, inside the couple's La Canada-Flintridge house around 10 p.m., according to the LA County Sheriff's Office. Taylor then grabbed the couple's 6-year-old boy, who was home at the time.
The firefighter dropped off the boy at a relative's home without revealing what he had done. Taylor then drove his county-issued vehicle to the Pacoima fire facility where he worked.
Responders found Taylor dead of a single gunshot wound at the facility.
"We have no indication why this tragedy occurred," Sheriff's Lt. David Coleman said.
Taylor did not say anything to explain the plot. Nor did he leave a note, Coleman said.
The couple had no known history of domestic violence, restraining orders or divorce proceedings. They did file for bankruptcy in 2010 after an investment property became mired in debt, but they emerged from bankruptcy two years ago.
Taylor is additionally suspected of using an emergency services radio channel to report the murder just after committing it and to report the suicide in advance. On Sunday night, an unidentified male voice was heard on the emergency radio channel discussing DBs, or dead bodies.
"There's going to be one DB," the man said. "No assailant. You can let them know it's clear."
The voice was also heard saying there would be a DB at a Pacoima warehouse.
"Thank you and good night," the man said at the end of the transmission.