Suspect in Goleta police chase falls on his knife
September 4, 2015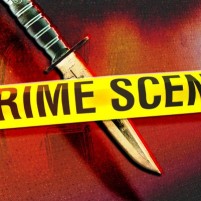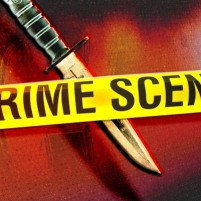 A Goleta man repeatedly stabbed himself in the chest and neck Thursday, but he survived with help from officers who were trying to arrest him.
David Rosales Medina, 37, led California Highway Patrol officers on a chase that began on Highway 101 and finished outside his home. At the end of the pursuit, officers resorted to tasing Medina in order to get the suspect to stop stabbing himself.
Shortly before 2 p.m., a motorcycle officer was conducting a traffic stop on the shoulder of Highway 101 at the Fairview off-ramp when a Ford truck swerved onto the shoulder, almost colliding with the officer. The driver of the truck, later identified as Medina, fled as the motorcycle officer tried to stop him.
The pursuit covered portions of northbound Highway 101 and the city of Goleta.
Medina then stopped his truck directly in front of his home on Hillsboro Street. Officers ordered him to drop the knife and exit the vehicle, but Medina did not comply.
Officers approached him and saw Medina was stabbing himself in the throat. The officers used a Taser to immobilize him, and they provided medical care until paramedics arrived.
Responders transported Medina to Santa Barbara Cottage Hospital. He will be booked in county jail when he is released from the hospital.