Are we treating our volunteers fairly in Arroyo Grande?
October 26, 2015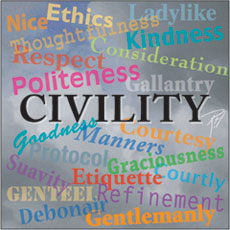 OPINION by PATTY WELSH
I was appointed to be an Arroyo Grande  parks and recreation commissioner in January 2015, and looked forward to serving this year. However, I stepped down this month because of political mudslinging from some of our council members.
The backlash of speaking my mind as a resident at council meetings was not well received by some on the council and they threatened my seat on the commission.
Many years ago, the council decided each member would choose an appointee to each of the city's commissions. Almost without question, and as a matter of courtesy, the appointees have been approved by the council. Most are approved unanimously.
Yet, my potential replacement has learned one of his references was contacted by Councilmember Barbara Harmon and asked to pull their support of this volunteer. Councilmember Kristen Barniech wants to interview the volunteer prior to considering him for an appointment.
During last year's campaign season, Barniech attempted to stop me from putting up political signs. She called the police, not once or twice, but sometimes 12 or more times a day for weeks. All she accomplished was having the police contact me again and again to be assured I was following the rules, which I was.
Arroyo Grande is a city that relies heavily on volunteers. At issue is the motion made by Harmon at our last council meeting. To my knowledge, no council has ever voted to remove a commissioner, yet council members Harmon and Barniech are now trying to remove AG Planning Commissioner John Mack. By weighing in on the Courtland and Grand avenue project, he tried to make the gateway project a better fit for our city by making positive suggestions as well expressing numerous concerns.
The project developer, Nick Tompkins, has since filed numerous complaints with the Fair Political Practice Commission (FPPC) against Mack. Harmon wants to remove this volunteer, before the FPPC even has a chance to decide if Mack has done anything improper.
Councilmember Harmon stated it is because of the "perception" of wrong doing. Barneich quickly seconded Harmon's motion. Councilman Jim Guthrie asked for the item to be discussed by the council on Nov. 10. This will allow the FPPC time to determine if the complaints have merit.
We have some great new appointments to the Architectural Review Committee, Planning Commission, Parks and Recreation, and Traffic Commission. These advisory bodies are part of the process for approval of any big changes going on in our community. These residents are volunteers who ask hard questions, and they take these positions seriously.
It seems as though Council member Barneich has forgotten that she herself was appointed to her position. Harmon has only been on council for 10 months, the same as Mack and I as commissioners.
Rather than attempting to remove a commissioner, let's all be thankful for our volunteers, give them proper training and the chance they deserve to be successful and contribute.
Get links to breaking news, like CCN on Facebook.