Arsonists set fire to California Planned Parenthood
October 1, 2015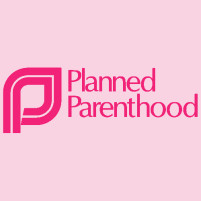 Arsonists used gasoline to set fire to a Thousand Oaks Planned Parenthood office Wednesday night, according to the Ventura County Sheriff's Office. [LA Times]
At about 11:30 p.m., a fire alarm sounded at the Planned Parenthood office in the 1200 block of West Hillcrest Drive. Deputies and firefighters responded and found a broken window.
The building's sprinkler system doused a small fire that was burning. No one was inside the building at the time.
Ventura County Sheriff's Capt. John Reilly said someone likely used a rock to shatter a window, then threw an accelerant inside the office and ignited it.
The office was vandalized more than six weeks ago, Reilly said. No threats were made to the Planned Parenthood office before the fire, he said.
Arson and sheriff's investigators have been examining the blaze. Investigators plan to pull still photographs from surveillance footage obtained from the building's security cameras.
Planned Parenthood is currently under national scrutiny for its use of federal funds. This summer, videos surfaced showing executives discussing recovering fetal tissue from abortions for research.
Planned Parenthood President Cecile Richards has been defending the orgainzation this week on Capitol Hill. Cecile told House Republicans the organization did not break the law.
"Planned Parenthood has been in the news recently because of deceptively edited videos released by a group that is dedicated to making abortion illegal in this country," Richards said. "This is just the most recent in a long line of discredited attacks."