Assisted suicide legalized in California
October 6, 2015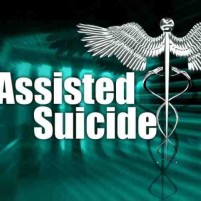 California Gov. Jerry Brown has signed a bill that will legalize assisted suicide for terminally ill patients.
The End of Life Option Act will allow doctors to prescribe life-ending drugs to the terminally ill. In order to receive a lethal prescription, patients will have to submit two oral requests and one written request.
The oral requests must come at least 15 days apart. The written one must be signed in front of two witnesses who state the patient is of sound mind and not under duress.
Opponents of the bill argued the legislation might result in people with disabilities being coerced into ending their lives prematurely. The Catholic Church was a leading opponent of the bill.
Brown is a former Jesuit seminary student who once considered becoming a Catholic priest. The governor said in a signing statement he considered theological and religious arguments that any deliberate shortening of one's life is sinful.
"In the end, I was left to reflect on what I would want in the face of my own death," Brown wrote. "I do not know what I would do if I were dying in prolonged and excruciating pain. I am certain, however, that it would be a comfort to be able to consider the options afforded by the bill. And I wouldn't deny that right to others."
Assisted suicide bills previously failed in the Legislature in 2005 and 2007. In 1992, California voters rejected an initiative that would have allowed physicians to administer lethal injections.
The bill Brown signed is modelled after an Oregon law that was adopted in 1997.
California is the fifth state to legalize assisted suicide. In addition to Oregon, assisted suicide is also legal in Washington, Vermont and Montana.