California's Economic Cooling Act
October 7, 2015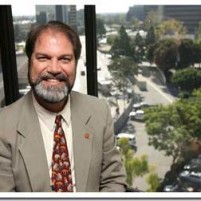 OPINION by SENATOR JOHN MOORLACH
Senator John Moorlach (R-Costa Mesa) issued the following statement Wednesday in response to the governor signing Senate Bill 350 (De León), the California "Economic Cooling" Act, at Griffith Observatory in Los Angeles:
"This law should be called the California Economic Cooling Act, because SB 350 puts California's economic recovery on ice. By almost every measure, California is already the most expensive state in which to build a business and raise a family. SB 350 is projected to double California's electricity costs, which are already among the nation's highest.
"What business wants to come to California, where we're making it economically impossible to survive? While California lawmakers are busy trying to save the world, they're simultaneously bringing extinction to California's economic competitiveness.
"The only good news is that California's airports will see increased traffic, as the governors from Arizona, Texas, and just about every other state increase their efforts to recruit more businesses away from California. Instead of trying to save the planet, I would be happy if Sacramento focused its time and priorities on saving the state of California by addressing its deficits and reducing its debts," concluded Senator Moorlach.