Cambria tree removal funded by state grant
October 16, 2015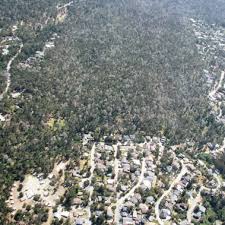 Contractors will soon began removing thousands of dead and dying trees in the Cambria forest through a grant from the state.
A bark beetle infestation, the drought and record heat has led to the death of approximately half of the Monterey Pines located in the Cambria forest. A $498,000 grant administered through Cal Fire is going to the San Luis Obispo County Fire Safe Council for the removal of the dead pines.
The money comes from a California Air Resources Board Greenhouse Gas Reduction grant.
"In order to sequester the carbon to slow decomposition and reduce greenhouse gas release cut trees will be made into long lasting consumer products, like lumber," the Fire Safe Council said in a statement. "Other uses will be for compost, shavings, chips, and biomass for electric generation. The grant also funds research in methods to restore this rare Monterey Pine forest to a healthy sustainable forest."