Nestle allegedly bottling California water on expired permit
October 14, 2015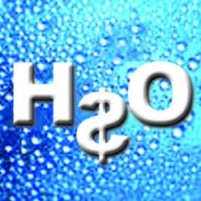 Transnational food and beverage company Nestle is using a long-expired permit to bottle millions of gallons of water from a national forest in California, according to a lawsuit filed Tuesday by three environmental groups. [Desert Sun]
The Center for Biological Diversity, the Story of Stuff Project and the Courage Campaign Institute filed the suit in federal court against the U.S. Federal Forest Service. Nestle is not named as a defendant in the lawsuit.
The lawsuit follows a Desert Sun investigation that found Nestle's permit for piping water out of the San Bernardino National Forest expired in 1988. The suit argues Nestle is threatening a sensitive habitat along a creek in the forest, and the environmental groups are demanding Nestle halt its use of wells and a water pipeline until it receives a valid special use permit.
Threatened species mentioned in the lawsuit include mountain yellow-legged frogs, willow flycatchers and California spotted owls.
Nestle officials say the company bottled nearly 25 million gallons from the national forest last year, with an average of about 68,000 gallons a day. In 2013, the company bottled about 27 million gallons from the forest.
Nestle says it is operating legally under its 1978 permit, and the permit will remain in effect until the Forest Service acts on it.
The company pays an annual permit fee of $524. The Forest Service does not collect other fees for Nestle's use of the water.
A Forest Service spokesman said the agency will develop a proposal for the issuance of a new permit, and the public will be able to review and comment on the plan.
Nestle is based in Switzerland. Nestle Waters North America operates five bottling plants in California. It bottles water from the forest under the name Arrowhead 100% Mountain Springs Water.
The company draws some of its water from wells that tap into natural springs, including Arrowhead Springs, which is located in the mountains north of San Bernardino.