Perjury case against former SLO officer to proceed
October 16, 2015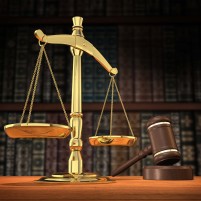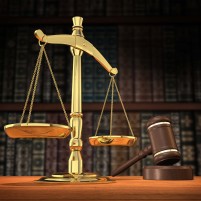 A San Luis Obispo judge ruled Thursday that a criminal case can proceed against a former San Luis Obispo County District Attorney investigator who allegedly lied to a judge in an affidavit while on loan to the Sheriff's Narcotics Task Force. [Tribune]
The California Attorney General's Office has filed a felony perjury charge against August "A.J." Santana. During a preliminary hearing Thursday, Judge Donald Umhofer said there was a lot wrong with the affidavit Santana prepared during a 2014 drug case.
In August 2014, Santana was working with the Narcotics Task Force (NTF) on setting up a controlled buy in order to obtain a search warrant. The target of the investigation was suspected drug dealer Tommy Pappas, a San Miguel resident.
During the controlled buy, the confidential informant was supposed to purchase drugs from Pappas and hand them over to Santana. That occurred, according to Santana's affidavit.
But, members of the narcotics unit who witnessed the incident said the informant's wife got into the the man's vehicle before he gave the drugs to Santana. That compromised the control buy because the wife could have provided the drugs.
Sheriff's investigator Gerald Giese testified the operation should have been called off because it was unclear who actually brought the drugs.
Santana has also been accused of being deceitful about circumstances that took place later in the case.
In Sept. 2014, NTF members followed Pappas while he was driving. When they stopped Pappas, he appeared to swallow something large, a deputy reported.
Other officers, including Santana, served a warrant at the suspect's home where they reportedly found a small amount of methamphetamine.
Santana then interviewed Pappas. In Santana's report on the interview, the detective stated Pappas gave him permission to have a doctor pump his stomach.
NTF members took Pappas to the hospital where a doctor pumped his stomach and produced a Ziploc baggie containing 3.8 grams of meth, according to the incident report.
Papas said he did agree to an x-ray, which Santana was needed to look for a possible bullet. He did not give permission for a doctor to pump his stomach, though, Pappas said.
Santana's attorney said during Thursday's hearing that he did not believe his client ever intended to mislead a judge.
Santana is no longer employed by the district attorney's office.