San Luis Obispo man target of federal securities investigation
October 9, 2015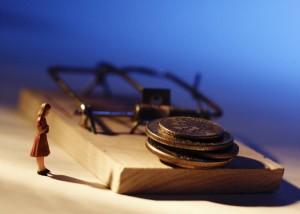 By KAREN VELIE
Federal authorities are investigating several companies suspected of involvement in an alleged securities and wire fraud scheme. Some of the companies are owned by a San Luis Obispo man, his wife or his girlfriend, according to public records.
The Securities and Exchange Commission's investigation focuses on Michael Forster, 50. He is suspected of being a "stock promoter" who through various nominees has participated in a "pump-and-dump" penny stock scheme. Pump and dump is the fraudulent practice of encouraging others to buy shares in a company in order to inflate the price artificially, and then selling shares while the price is high.
According to court papers, the SEC believes Michael Forster has been promoting stocks of several companies without disclosing that those companies paid him to promote the stocks.
In addition, the SEC is investigating allegations that Michael Forster is paying compensation to stock brokers, including Monarch Bay Securities in El Segundo, to trade the stocks he is promoting.
In court records, the SEC says Michael Forster maintains Monarch Bay Securities accounts in the name of Amy Swanson Chaffe, 39, identified in the records as Forster's girlfriend. Swanson Chaffe told CalCoastNews she does not know Michael Forster.
Michael Forster operates under several alter egos including SLO 3 Holdings LLC and Gidapis LLC, according to court records. Both SLO 3 Holdings and Gidapis are located at 895 Pismo Street in San Luis Obispo. Michael Forster is the agent for process of service for SLO 3 Holdings and Amy Swanson is the agent for process of service for Gidapis, according to the California Secretary of State website.
In February, the U.S. Securities and Exchange Commission issued a subpoena against Michael Forster. The subpoena asked for documentation of bank accounts, security accounts, communications with brokers and off-shore accounts.
In addition, the SEC ordered Michael Forster to preserve documents related to San Luis Obispo-based Power Save Energy Company. In the past, Michael Forster served as the energy company's chief executive officer and his wife Kathleen Forster, 58, was listed as the company's chief financial officer, according to the SEC.
On August 6, the SEC announced it had filed a subpoena enforcement action against Michael Forster and that the court had entered an order directing Forster to show cause why he should not be ordered to comply with the subpoena.
Michael and Kathleen Forsters' San Diego based attorney, Charles Goldberg, has battled against compliance with the subpoena by asserting Michael Forster's rights against self incrimination because of a related federal criminal probe, according to court records.
On Sept. 18, Assistant U.S. Attorney Christos Georgalis informed Michael Forster he was the subject of a criminal investigation.
"This letter is to inform you that you are the target of a federal investigation into allegations relative to violations of title 18, U.S. Code 1349, conspiracies to commit securities and wire fraud, among other federal violations," the Sept. 18 letter says.
Also on Sept. 18, the court ordered the SEC to submit a brief supporting their subpoena by Oct. 13. The Forsters will then have three days to respond, according to court records.