Trice appeals to the public to save his judicial seat
October 27, 2015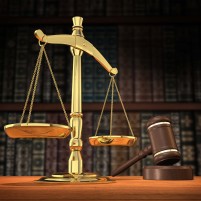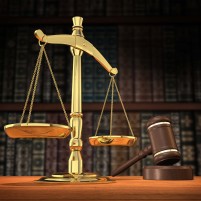 By CCN STAFF
San Luis Obispo Superior Court Judge John Trice is apparently facing charges of misconduct before the Judicial Council and the California Supreme Court according to a press release received from his defense attorney, Eugene Iredale with Iredale and Yoo, out of San Diego.
The California Commission on Judicial Performance is responsible for investigating complaints of judicial misconduct and for disciplining judges. Following an investigation, if allegations of serious misconduct are substantiated, a judge facing disciplinary actions is offered a hearing to show cause why discipline should not be imposed.
Iredale blames a chaotic, high pressure environment fueled by feuding judges in the San Luis Obispo Superior Court for Trice's troubles. Iredale plans to prove Trice did not use his office to benefit himself during his divorce, did not fail to disclose a close friendship with an attorney who argued cases in his court and that he was not involved in caustic injudicious treatment of other judges and court personnel.
Here is the entire press release including support statements:
Judge John Trice of the San Luis Obispo County Superior Court has been notified by the California Commission on Judicial Performance they are initiating the formal hearing proceedings he has requested.
The Commission will request that the California Supreme Court appoint three Special Masters to convene a public hearing to investigate claims concerning steps Judge Trice took, as a private citizen, to finalize a 25-year-old marital settlement agreement with his former spouse; claims that he made intemperate remarks in emails to a judge and a court administrator occurring in connection with the daily business of the court, and a technical failure to make disclosure of his long-time friendship with a well-known local attorney who regularly appeared before the court.
Judge Trice appreciates the opportunity that the Commission has granted him to fully and publicly examine the true nature of his actions, occurring as part of the tense, pressure-filled, day-to-day environment of the court. As to his personal marital settlement, the evidence will show that he acted responsibly to fairly meet his obligations as he understood them. The communications with other bench officers and staff will be shown to be the routine byproduct of the stressful and pressurized environment of the court, which were sometimes blunt and direct, but acceptable in the setting and circumstances in which they were made. The evidence will also show that in the close-knit San Luis Obispo legal community, attorneys on both sides were fully aware of the social relationship between Judge Trice and the appearing attorney. The burden of proof at the hearing lies with the accusers. That burden, under California law is "clear and convincing" evidence, the same legal burden the state must meet before removing children from a parent's home.
Lack of court leadership and chronic dissension has led to a fractured San Luis Obispo bench, with two distinct, persistent and sometimes feuding factions, infecting relationships among many members of the court. Judge Trice, with the assistance of others on the bench, took a proactive and visionary approach, working to end the problems of the court. They arranged for a state-provided judicial mediator to work with the court as a whole, to find solutions that would serve the court and the community. This effort was intended to lessen personal animosity, and at the same time, to allow the public to enjoy the quality of justice it deserves. Unfortunately, the current presiding and assistant presiding judges refused to cooperate with, or participate in the mediation opportunity.
Judge Trice looks forward to the opportunity to have a full, fair, and impartial hearing before the Special Masters. We are confident that when all the evidence is heard, the Commission will be convinced that the claims of misconduct are factually and legally unfounded.
Judge Trice urges other judicial officers throughout the state who are also wrongfully accused to take advantage of the formal proceeding forum offered by the Commission to properly and publicly address unfounded complaints against state judicial officers.
Members of the San Luis Obispo bar and community have been steadfast in expressing their support for a respected member of the judiciary. Among others, the following have expressed their continuing confidence in Judge Trice:
San Luis Obispo County Deputy District Attorney Lee Cunningham:
"As a trial attorney, I've been appearing in the San Luis Obispo county courts on a daily basis for 35 years. Many of those years, I was assigned to Superior Court Judge John Trice's courtroom. In my opinion, Judge Trice exhibits those qualities that I have come to most appreciate in a judge. He is intelligent, even-tempered, fair, patient, and he has a good sense of humor. Even before Marcy's law was enacted, he always treated victims in his courtroom with dignity and respect. He allows them as much time as they need when they struggle to get their stories and feelings out. He treats defendants, attorneys, witnesses, jurors and staff with dignity as well.
He works hard, and is always prepared. On those occasions when he has ruled against me, I knew that my arguments had been heard and considered, and the issue was one on which reasonable minds may differ. It has been a pleasure to appear in Judge Trice's court. The San Luis Obispo bench is a better place because of his presence."
Honorable Roger Picquet, Superior Court Judge, Retired
"Judge Trice is a great judge. I have worked closely with him the entire time he has been on the bench. He has handled some of the most difficult criminal cases ever tried in this county, and has done so with skill, professionalism and a keen sensitivity for all persons involved, including the jurors, victims, attorneys and defendants. His legal acumen and judgment is very well respected. His dedication to this community is also reflected in his involvement and creation of the Veterans Treatment Court, which is now seen as a successful model for other courts in the state."
James Maguire, III, public defender, San Luis Obispo County:
"I have known Judge Trice for more than 30 years. As Public Defender, I was often his adversary when he was with the District Attorney's office, including one death penalty case, which was granted a change of venue, and was ultimately televised for American Justice. After he was elected to the bench, I was Team Leader of several public defenders in his courtroom over a period of years. There have been long periods of time when I have seen Judge Trice in action on a daily basis. I can say without reservation that there is no better judicial officer on our bench. He is ethical. He is fair. He is skilled at combining legal scholarship and practicality in arriving at his rulings and verdicts.
Ours is a small legal community. Everyone, both lawyers and judicial officers, are highly visible. You do something well, everybody knows. You do something wrong, everybody knows. Among the practitioners I associate with, Judge Trice's reputation is of the highest quality."
Pete Pepper, co-coordinator, mentoring program, San Luis Obispo County Veterans Treatment Court:
"Judge John Trice is a very powerful advocate for the veteran community, regularly demonstrating insight and compassion while presiding over the Veterans Treatment Court. As a Co-Coordinator for the court's mentoring program, I have witnessed firsthand his sensitivity and understanding of the challenges our veterans face as they return to our community. Having served in many roles in the Air Force, Judge Trice is intimately aware of what it takes to guide our veterans back. Mentors and veterans alike greatly admire his hard work, good guidance and understanding. Judge Trice's commitment emerges from the sacred obligation he feels to help those who have served, especially combat vets. Time and again, I have witnessed his willingness to go the extra mile, in the hope of healing the harm which came to vets while serving our country. We are extremely fortunate to have Judge Trice in the Veterans Court. Attend any session and you will witness the admiration and devotion which he has earned from the veterans he serves."
Cindy Marie Absey, former director of the district attorney victim assistance unit:
"As director of the Victim/Witness Assistance Division of the San Luis Obispo County District Attorney's office for 30 years, I worked with John Trice both in his career as a prosecutor and later as a judge. During his prosecution of the Rex Krebs capital murder case in 1999-2000, I witnessed firsthand John's consummate competency and compassionate and respectful treatment of crime victims and their families. Over his years on the bench, Judge Trice has conducted countless hearings and trials with professional and respectful comportment towards all court users, and has consistently ensured that the rights of crime victims were balanced with those of offenders."
Jeffrey Stein, private criminal defense lawyer:
"In the more than 30 years that I have known John Trice, from his arrival in San Luis Obispo to work as a district attorney, through his successful campaign for Superior Court office, I have come to a profound respect for his integrity, dedication and excellence as a trial lawyer and judge, doing the difficult work necessary in the criminal courts. He has always fought hard but fair as a prosecutor, and went to great lengths as a judge to find individualized, creative, compassionate solutions for those worthy, by history or situation, of a second chance, while displaying toughness when facts warranted. Our relationship has always been a professional one, never having been social companions. I come to this perspective purely from professional admiration.
In the end, the community is best served by the criminal justice system when dedicated, talented people devote themselves to safeguarding the public welfare, using wisdom and experience to craft balanced and individualized solutions. Judge Trice is just such a person. He is a dedicated public servant, striving to advance the greater good, and acting in an ethical, responsible and passionate way, seeking to give the public the justice that they deserve."
Jim Merzon, retired civil practice attorney:
"Judge John Trice and his wife were our neighbors for a number of years. As neighbors, we got to know Judge Trice's family, and found them always to be considerate neighbors, enjoying being part of many family events at their home. I knew Judge Trice when he was in the District Attorney's office and during his early years on the bench. He has always enjoyed a deservedly fine reputation as a prosecutor. As a criminal courts judge, he has proven himself as hard-working, knowledgeable and considerate, yet not afraid to impose sentences that fit the crime. In my experience, he has won the admiration of both prosecutors and defense attorneys."
Get links to breaking news, like CCN on Facebook.