7 tips for flawless skin
November 19, 2015
Lets be honest, everyone wants beautiful skin, but how do we make it happen? CalCoastNews staffers consulted with Dr. Bradley Kurgis, a Templeton board certified dermatologist, on how everyone can improve their skin and appearance in time for holiday gatherings.
1. Stop touching your face, really

Picking your skin can lead to marks that last much longer than the pimple ever would. Regularly touching your face can transfer bacteria from your hands to your skin and contribute to breakouts and skin infections.
2. Pick your poisons, diet does matter

Almonds help put the brakes on inflammation that accelerate fine lines, sagging, and blotchiness to your skin. Kale is especially rich in both vitamins A and C. Vitamin A is a necessary component in the repair and growth of skin tissue, while vitamin C helps build and maintain collagen.
3. Pair your potions, rejuvenate your skin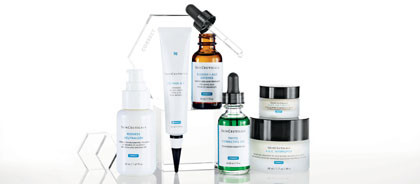 Did you know? Sunscreen and antioxidants used  in the morning and paired with a retinoid and a peptide at night work better as a team to rejuvenate your skin.
4. Revamp your skin with fractionated CO2
Fractionated CO2 lasers are one of the latest advances in skin rejuvenation treatments for revamping your look. The lasers excel at treating wrinkles, blotchiness and acne scars, even the delicate tissue around the eyes and mouth.
 5. Refresh your skin with a hydrafacial
HydraFacial is a cleansing and exfoliating treatment that provides clearer, more hydrated, younger-looking and healthier skin immediately.
6. Look younger with dermal fillers
As we age, our faces naturally lose subcutaneous fat, so smile lines and crow's feet become more noticeable. Dermal fillers can be used to erase wrinkles, plump thin lips, improve the appearance of scars and enhance facial contours.
7. Botox for facial rejuvenation
Botox is a simple procedure that temporarily smooths moderate to severe lines and wrinkles.