Fishermen rescue 72-year-old man from the ocean
November 6, 2015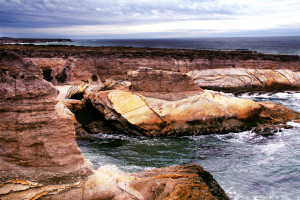 Two fishermen pulled a 72-year-old man from the ocean near Montana de Oro State Park Friday morning. The victim is expected to recover from his injuries.
Shortly after 9 a.m., the fisherman discovered the man floating in the water. They pulled him to safety and radioed for assistance, according to a San Luis Obispo County Sheriff's Department press release.
The 72-year-old man had been kayaking alone when his boat overturned approximately one mile from Point Buchon. The victim, who was cold and fatigued and suffering from hypothermia, believes he was in the water for at least two hours.
His name has not been released to the media.