Vote on Paso Robles water district scheduled
November 11, 2015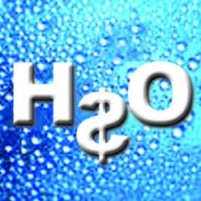 Property owners and registered voters in the Paso Robles groundwater basin will vote early next year on whether or not to form a water regulatory district.
On Tuesday, the San Luis Obispo County Board of Supervisors scheduled three separate vote-by-mail elections, all for March 8. Property owners and local voters will vote first on whether they support the formation of a water district, then on who should serve on the district's board of directors and lastly on whether or not to approve a parcel tax to fund the district.
A simple majority vote is needed to form the district. The parcel tax requires a two-thirds vote to pass. The parcel tax would reportedly raise about $1 million annually over the next five years.
County staffers said Tuesday state law requires that elections be held on the water district whether or not the supervisors authorize them.
At the conclusion of a day-long hearing, the supervisors voted 4-1 to call the elections. Supervisor Debbie Arnold dissented. Arnold has consistently opposed the formation of the district.
Supervisor Lynn Compton also opposes the formation of the groundwater district. Compton said she voted in favor of the elections because of the state mandate and in order to give the people a vote.
Public commenters largely spoke against the formation of the district during Tuesday's board hearing.
Opposition to the water district has been growing in recent weeks. Ahead of a vote last month, the Local Agency Formation Commission received more than 1,000 letters opposing the district.
The supervisors also voted Tuesday on the boundaries of the proposed water district. The district will include much of North County east of Atascadero, Paso Robles and Templeton.
Supervisors approved the boundaries on a 3-2 vote with Arnold and Compton dissenting. Arnold said state water officials may not accept the boundaries and could force the county to change them.