Atascadero teen accused of fake WMD stunt identified
December 16, 2015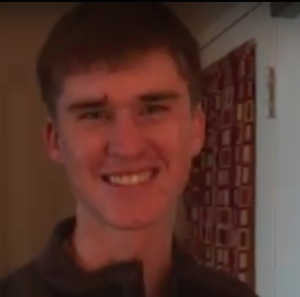 The San Luis Obispo County District Attorney's Office has identified the teen who allegedly caused the two-week shutdown of an Atascadero elementary school. A judge ruled Tuesday that Bret Stephen Landen will be tried as an adult.
Landen was 17 years old when he allegedly placed a fake chemical weapon on the grounds of San Gabriel Elementary School on Sept. 11. The Atascadero teen turned 18 on November 7, apparently while in custody.
When the San Luis Obispo County bomb squad arrived at the elementary school on Sept. 11, officers found a suspicious jar containing chemicals zip-tied to a fence near the playground. A note placed nearby said the jar contained cyanide mixed with a strong acid.
However, laboratory tests showed the suspicious substance was sodium ferrocyanide mixed with a mildly acidic liquid. The substance was not capable of producing a dangerous gas, but it could have caused significant injury or death if a person ingested it, Atascadero police said.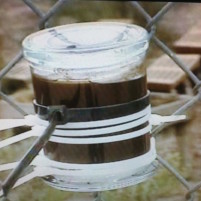 Landen also allegedly left threatening letters around campus that were addressed to teachers and directed them to the jar with the suspicious substance. The notes also discussed playing a game and warned that children could be at risk.
"If these tasks are not completed by 8 a.m., there will be consequences to follow, possibly affecting the children. Make your choice," the letter stated.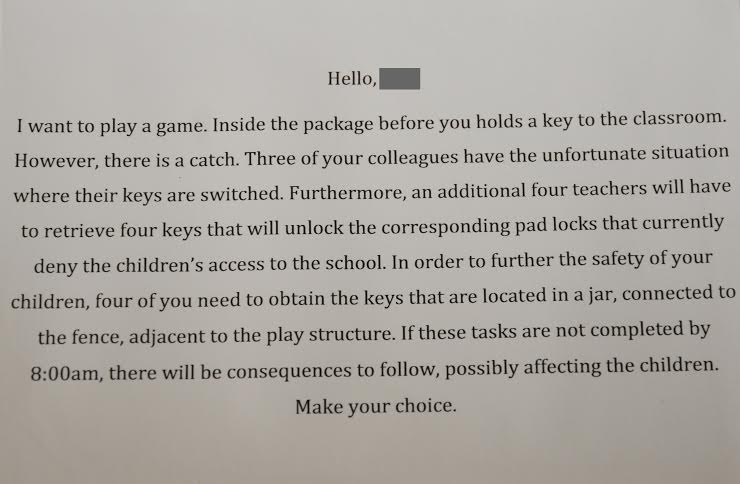 Officers arrested Landen on Oct. 14. Authorities did not release his name following the arrest.
On Tuesday, Landen appeared in San Luis Obispo Juvenile Court for a "fitness hearing," according to a county district attorney's office press release. A judge found Landen unfit for juvenile court and transferred his case to adult court.
Landen is now scheduled to appear in San Luis Obispo Superior Court for an arraignment hearing on Friday.
Prosecutors will likely charge Landen with 25 counts of felony criminal threats, two counts of felony threat to use a weapon of mass destruction, two counts of felony attempted criminal threats and two counts of felony second-degree burglary.
Landen's bail is set at $500,000, according to the press release. The San Luis Obispo County Jail website does not list Landen as being in custody. The sheriff's office website does not state who is in the Juvenile Services Center.
KSBY reports Landen had been in the Juvenile Services Center since his arrest, but his family was posting bail Tuesday evening.
Landen's father said the incident was an ill-conceived prank that was not meant to hurt anyone or cause terror. Landen used chemicals from his father's childhood chemistry set to conduct the prank, Landen's father said.
He also said he hopes the full story will exonerate his son.
Landen had a 4.0 or higher GPA at Atascadero High School in the the 2014-2015 school year, according to the school website.