ISIS connection in San Bernardino shooting
December 4, 2015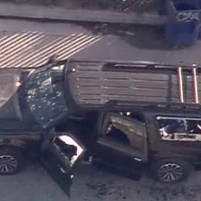 Investigators believe there is a connection to ISIS in the San Bernardino shooting that killed 14 people and wounded 21 others on Wednesday. [CNN]
Just before the attack, Tashfeen Malik, the 27-year-old female shooter, posted a pledge of allegiance to ISIS leader Abu Bakr al-Baghdadi on Facebook. The posting was made on an account with a different name.
Investigators believe the attack was inspired, but not directed by ISIS, according to CNN. The shooting is possibly a case of self radicalization.
In previous ISIS inspired attacks, ISIS has asked attackers to make postings in support of ISIS on social media.